Cheap Car Insurance Plans in India – 2019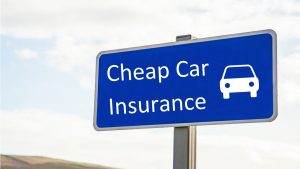 Car insurance policies are a must if you own a car. The Motor Vehicles Act, 1988 lays down the traffic rules which are to be followed by vehicles that run on Indian roads. One such rule imposed by the Act is the requirement of a valid car insurance policy. So, besides needing a driving license to drive, you also need a valid car insurance plan.
Car insurance types
There are two types of car insurance policies which are available in the market. These are as follows:
Third-party policies which cover only the third party liabilities which you face if your car causes any third party damage. This damage includes physical and bodily injury to third parties as well as property damage.   coverage is the mandatory coverage for cars as specified under the Motor Vehicles Act, 1988.
Comprehensive policies which have two coverage benefits. They cover the mandatory third-party liability as well the damages suffered by the car itself.
Most important 5 Benefits of car insurance policies
Besides being a mandatory legal requirement, car insurance policies also give you the following benefits –
If any individual dies in an accident involving your car, you face unlimited financial liability. You might have to pay a huge amount of compensation to the bereaved family which would create a financial crisis for you. Car insurance policies cover this liability and pay the compensation on your behalf freeing you from the financial crisis which you might face otherwise
Even in case of injuries suffered by individuals or any property being damaged, you are required to compensate for the financial loss caused. The car insurance policy covers this compensation as well as giving you financial relief
If you buy a comprehensive car insurance policy, you also get coverage for the damages suffered by your car. So, the repair costs are paid by the policy and you don't have to shoulder the burden yourself
If your car is stolen, a comprehensive car insurance plan pays you a lump sum benefit which allows you to bear the financial loss that you suffer
There are useful add-ons under comprehensive car insurance plans which, when opted, promise assistance in case of car-related contingencies. You are, therefore, assured of help in case of car-related contingencies which makes it easier for you to face emergencies
Car insurance plans are, therefore, beneficial. If you have a policy on your car, you would also be saved from high legal fines and/or imprisonment if you are found to drive your car without a valid cover. So, you should invest in a car insurance policy for your car.
Car insurance premiums depend on these 7 factors:
When you buy a car insurance policy, you have to pay premiums on the same. The premium of your car insurance policy depends on the following factors –
Make, model and a variant of the car which determines its value. The more expensive the car is the higher would be the premium.
Age of the car which reduces the value of the car due to depreciation. The older the car the lower would be its value and also the premium of the car insurance policy.
The type of policy you buy – third party plans have cheap car insurance premiums while comprehensive policies are expensive.
Fuel type of the car as the fuel variant determines the car's value. Higher the value, higher would be the premium.
City of registration – cars in metropolitan cities have higher premium rates compared to non-metro cities
Add-ons selected – each add-on has an additional premium. If you select one or more add-ons, the premium would increase.
Policy discounts – there are different types of policy discounts available in car insurance plans. The higher the discounts that you can claim the lower would be the premium of the car insurance policy.
Top 7 Tips for cheap car insurance 
Now you know how the premiums of car insurance policies are calculated but do you know you can reduce them?
Yes, there are ways in which you can reduce the premiums of your car insurance policy to avail a cheap car insurance plan. These ways are as follows –
Avoid making small claims in your policy. When you don't make claims you earn a no claim bonus. This bonus starts at 20% and keeps increasing after every successive claim-free year. You can get a maximum no claim bonus of 50% which allows you a premium discount. However, when you make a claim, the bonus reduces to zero and you don't get the discount. So, if you have small claims, pay them yourself rather than losing your accumulated no claim bonus.
If you are a member of an approved automobile association, you can get a premium discount.
If you install safety gadgets in your car, you can get a premium discount and enjoy cheap car insurance coverage.
If you use your car sparingly or if the car is very old, you can opt for only third party liability cover. Since the third party allows cheap car insurance cover, your premiums would be very low.
Choose only those add-ons that you require. For instance, if you don't take your car on road trips, roadside assistance cover would not be required. Similarly, if you live in an area which has no water-logging problem in monsoons, avoid engine protect add-on. When you choose only the necessary add-ons, you can cut down on unnecessary additional premium payments and enjoy cheap car insurance cover.
Choose a voluntary deductible if you are a safe driver. The voluntary deductible represents the part of the claim which you are willing to cover yourself. When you choose a voluntary deductible, you lower the claim burden of the insurance company. Due to the reduced burden, the company offers you a premium discount.
Always compare and buy car insurance policies. Comparing lets you check the coverage details vis-à-vis premium rates of different car insurance plans. Through comparing you can get the cheapest car insurance policy for your car without compromising on the coverage.
Turtlemint is an online platform which lets you compare car insurance plans. Through Turtlemint you can compare the best policies and choose the cheapest car insurance plan as per your coverage needs.
List of the 10 best and cheapest car insurance plans
Here is a list showing the best and the cheapest car insurance policies available in the market –
1.HDFC Ergo Car Insurance Plans 
HDFC Ergo offers a range of car insurance policies for different coverage needs. There are long term plans as well as annual and bundled car insurance plans. The features which make HDFC's car insurance plans one of the best include the following –
There is a network of more than 6800 cashless garages all over India
You get a range of add-ons to enhance your coverage
The company promises overnight car repair services in 13 main cities of India
2.TATA AIG Private Car Package Policy 
TATA AIG is also a leading name in the insurance industry which offers cheap car insurance plans. The features of TATA AIG's car insurance plans are as follows –
There are 13 car insurance add-ons which promise to provide an exhaustive coverage
The premium rates are low and affordable
The company promises 24*7 assistance in case of claims
3.ICICI Lombard Car Insurance Plan 
ICICI Lombard's car insurance plans have the following features which make them popular –
There are more than 3900 cashless garages tied-up with the company
Even lapsed car insurance plans can be renewed instantly
The company offers comprehensive roadside assistance coverage in its car insurance plans
4.Royal Sundaram Car Shield Plan 
Royal Sundaram also offers cheap car insurance policies which have the following benefits –
Free roadside assistance cover is allowed under the policy
There is an add-on cover which offers 100% purchase price to be paid in case of theft of the car or total loss
The company is tied up with 4600+ garages across India for easy cashless claim settlements
5.New India Private Car Policy 
New India is a public sector general insurance company which has a large customer base. This allows the company to offer cheap car insurance plans which have the following benefits –
Long term, annual and bundled car insurance plans are sold by the company
There are different add-ons to make the coverage comprehensive
6.Bharti AXA Car Insurance Plan 
Bharti AXA offers both comprehensive as well as third party plans. Its car insurance policies have the following benefits –
A range of add-on covers are available under Bharti AXA's comprehensive policy
A network of 4500+ garages make availing cashless claims easier
The company offers round the clock claim related assistance
7.Reliance Car Insurance Policy 
Another leading name in the general insurance industry, Reliance offers a multitude of car insurance policies for its customers. The features of Reliance's car insurance plans include the following –
The policy is issued and delivered within 10 seconds
There is a free roadside assistance cover under the plan worth INR 500
The company has a tie-up with more than 4450 garages all over India. This makes claim settlements easier
8.Bajaj Allianz Car Insurance 
Bajaj Allianz offers cutting edge yet cheap car insurance plans. The features of the company's car insurance plans include the following –
The company offers 24*7 spot assistance in case of claims
The Motor-on-the-spot feature allows you to make a claim through videos and images right from the spot of the accident
There are more than 4000 cashless garages which are tied-up with the company
9.IFFCO Tokio Car Insurance Policy 
IFFCO Tokio offers some of the best benefits in its car insurance plans which include the following –
There is unlimited zero depreciation cover which allows you to make multiple zero depreciation claims under the plan
24*7 roadside assistance is provided by the company
There is a network of more than 4300 garages in India for cashless claims
10.United India Motor Insurance Policies 
United India is another public sector general insurance company which offers both comprehensive and third party plans. The company offers cheap car insurance plans which have the following features –
Premiums are low and affordable
There are a range of premium discounts which further lower the premium
Inbuilt as well as optional coverage benefits are available under the plan
Top 4 points to consider before investing in a Cheap Car:
These are some of the best plans which are also cheap. However, before investing in a cheap car insurance policy, the following points should be remembered –
If the premiums are very low, the coverage benefits would be limited. You would get what you pay for. The policy might not offer value-added benefits which provide better coverage. So, don't skimp on coverage just to lower the premium rates otherwise you would suffer huge claims which would prove financially disastrous.
You might choose to ignore the add-ons to save on the premium cost. Add-ons, however, are quite beneficial as they provide unmatched coverage and increase the amount of claim payable. So, don't avoid add-ons which are necessary.
The flip side of deductibles
If you are availing a premium discount by choosing a voluntary deductible, remember that you would have to foot the amount of deductible that you have chosen. There is already a component of the compulsory deductible under car insurance plans which you have to pay in a claim. Choosing voluntary deductible would increase your claim burden. So, always weigh the savings in premiums to the cost that you would be born. Choose voluntary deductibles only when it proves economical.
Always check the claim process of the insurance company before buying the plan. If the company is offering cheap car insurance but has a complicated claim settlement process, you would eventually suffer. So, pay heed to the claim process and choose an insurer which has a simplified process.
Car insurance plans are mandatory but they don't need to be expensive. Know how car insurance premiums are calculated and use the afore-mentioned tips to lower the premiums. You can check all the car insurance plans on https://www.turtlemint.com/car-insurance and then choose the one which best suits your needs. Buy a car insurance policy from the best companies and enjoy cheap car insurance plans with the best coverage benefits.
MUST INSURANCE, kothrud is a client focused insurance agency which does Insurance Counselling / Advisory / Consultation to clients to first carry clients NEED ANALYSIS. Only post this stage, we recommend you a right insurance solution which we think is a MUST for your INSURANCE need.
MUST INSURANCE Kothrud, Pune, provides you insurance covering the following types: auto insurance, insurance law, individual insurance, types of life insurance
Contact us at: 8080496661
Facebook Page: https://www.facebook.com/HealthLifeVehicleGeneraralInsuranceLoansPunePCMC/?view_public_for=109514340630802 
Courtesy Article: Ankita Sejpal / September 27, 2019