Ultimate guide to choose best car insurance policy in 2019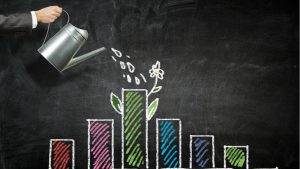 In India, car insurance is a mandatory requirement for all car owners, courtesy the Motor Vehicles Act passed in the year 1988. So, every proud car-owner in the country is also the owner of a car insurance policy. Though car insurance is mandatory, when it comes to buying or car insurance renewal, many car owners don't know how to choose the best car insurance in India. The technical nature of the policy often confuses them. What about you? Do you know how to buy the best car insurance policy in India?
If you don't, no need to worry. Here are some pointers to keep in mind when buying car insurance. These are an ultimate guide to help you choose the most suitable and the best car insurance policy in 2019 –
Choose the correct type of plan
When you look for car insurance, you would find third party car insurance online as well as comprehensive plans. These are the two types of car insurance policies which are available in India. While third party plans cover only the financial liability you face in case of causing a loss to a third party, comprehensive plans also cover the damages which your car suffers. If your car is new or aged below 5 years and you use your car frequently, a comprehensive car insurance coverage would be ideal. However, if your car is old (more than 5 years old) and/or you don't use the car so frequently, a third party coverage would be sufficient. So, assess the requirement of coverage and choose the best insurance policy for your car.
Read more about All you need to know about car insurance
Did you know that there are dozens of car insurance policies available in the market? Being a mandatory cover, car insurance policies are offered by almost every general insurance company. As such, you have a variety of coverage options at your disposal. Every available policy has something different to offer and so, before buying or renewing your car insurance online, you should compare the available plans. Look for the most inclusive coverage features at the lowest of premiums so that you get the best car insurance in India.
Read more about How to choose about the best car insurance company
Choose the required add-ons
Comprehensive car insurance plans allow optional additional coverage benefits which you can add to your policy for a wider scope of coverage. These add-on coverage features, however, come at an additional premium. So, if you are buying a comprehensive plan, choose only those add-ons which are suitable for your needs. Roadside assistance add-on and zero depreciation add-on should not be avoided. While the former provides round-the-clock assistance in case of a breakdown, the latter nullifies the effect of depreciation and increases the claim amount. These add-ons, therefore, are useful additions to your coverage. Other add-ons, however, should be opted only if required. For instance, if you live in an area which gets water-logged in monsoons, opt for engine protect add-on to get a claim for engine damage due to water-logging. So, the available add-ons should be understood clearly and then chosen as per requirement so that your coverage is the best car insurance coverage for your car.
Know about Car insurance terminologies you should know
Look for maximum discounts
Your car insurance policy allows for various types of discounts if you opt for a comprehensive cover. You can, commonly, get a discount for the following –
Accumulated No Claim Bonus if you are renewing the policy and there were no claims in the previous year(s). For every claim-free year you would get a bonus in the form of premium discount. The bonus starts @ 20% and goes up to 50% if no claims are made in the last five policy years
If you are a member of a recognised automobile association like Automobile Association of India, etc.
If you have installed safety devices in your car like ABS, anti-theft system, child locks, etc. which help in reducing the occurrence of claims
If you choose a voluntary deductible and undertake to pay a part of your claim yourself. The higher the level of voluntary deductible that you choose the higher the premium discount you can claim
If you buy the policy online directly from the insurance company
Look for the maximum possible discounts when choosing the policy so that you can reduce your premium outgo and save money.
Read more about Discounts on car insurance you did not know about
Choose an optimal IDV for the policy
IDV stands for Insured Declared Value and it represents the sum insured of your car insurance policy. If your car is stolen or if it is damaged beyond repairs, the insurance company pays the IDV as claim. The IDV is calculated by deducting the age-based depreciation from the market value of the car. When buying or renewing a car insurance policy, you should ensure that the IDV is proportionate to the car's age. Choose a higher IDV so that the claim that you get in case of total loss or theft of the car is high. The policy which offers a high IDV would be the best car insurance policy.
Check the network of garages
Car insurance policies pay a cashless claim only if the car is repaired at a garage which is tied-up with the insurance company. Cashless claims are better as they remove any financial burden on you and so you should choose an insurance company which has the widest network of garages empanelled with it. If the network would be wide, your claim would be settled easily making your policy the best car insurance policy.
These are some of the factors which should be considered when buying or renewing car insurance online. If you follow these pointers, you would be able to get the best car insurance policy for yourself and that is what you want, isn't it?
MUST INSURANCE, kothrud is a client focused insurance agency which does Insurance Counselling / Advisory / Consultation to clients to first carry clients NEED ANALYSIS. Only post this stage, we recommend you a right insurance solution which we think is a MUST for your INSURANCE need.
MUST INSURANCE Kothrud, Pune, provides you insurance covering the following types: auto insurance, life insurance, insurance companies in kothrud, comprehensive insurance, compare car insurance, ultimate guide to buying, comprehensive guide, compare car insurance quotes in kothrud, damage to your car, right car insurance, travel insurance in kothrud, auto insurance coverage, cover damage to your car, first insurance plan, without car insurance, right car insurance company, order to choose the best car, average cost of car insurance, cheap car insurance, car insurance buying guide, shopping for auto insurance, choose the best car insurance company, guide to buying car insurance, buying car insurance, car insurance company, choose the best car insurance, choose the best car, insurance plan
Contact us at: 8080496661
Facebook Page: https://www.facebook.com/HealthLifeVehicleGeneraralInsuranceLoansPunePCMC/?view_public_for=109514340630802
Courtesy Article: Sneha Banerjee / August 16, 2019