WE WITH SUNSNDAN LELE A KNOWN SPORT JOURNALIST STATED A PROJECT THAT WE COLLECT OLD CYCLES FROM PEOPLE AND REPAIR IT AND DONATE TO CHILDERNS AT VILLAGES WHO CAME TO SCHOOL BY WALKING 8 TO 10 KM DISTANCE. WE COLLECT OLD CYCLES FROM PEOPLE AND CYCLE REPAIRING CHARGES FROM THOSE WHO HAS NO CYCLE BUT WANT'S TO DO SOMETHING.
Phone: 099224 46285
Email: hems.kale@gmail.com
In The News: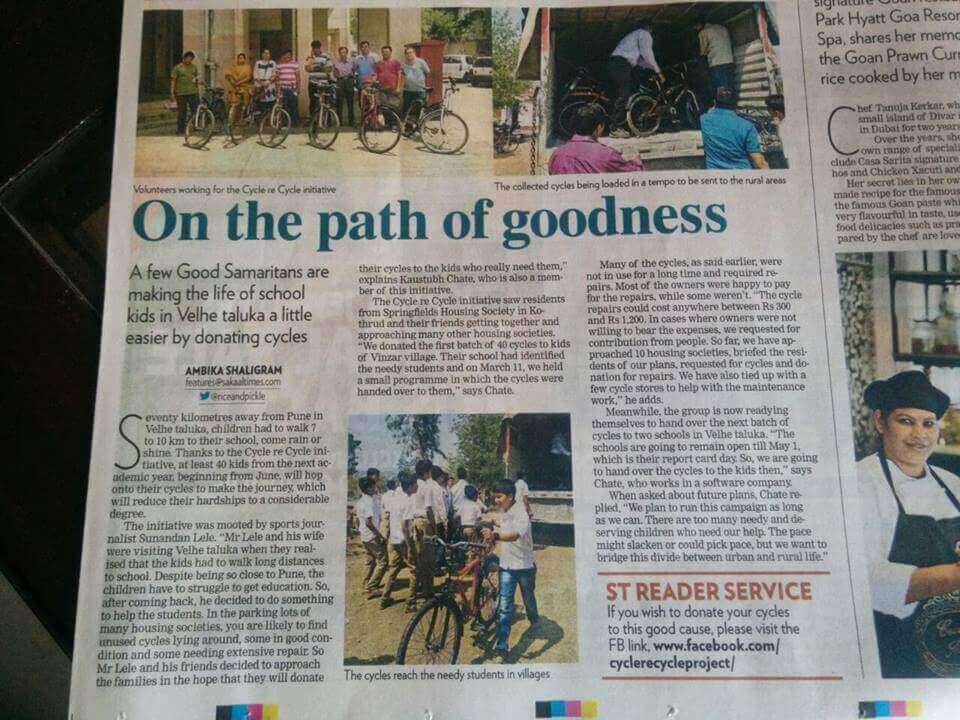 Recent Activity:
Tonn's of thanks to Balwantpuram Saamrajya. Today and in previous drive we have collected 39 cycles and 31700 rs. collection towards Cycle repair. And main thing is that, they have conducted their own campin and collected this cycles. Due to you all some needy and poor student's life will change in happy and effortless and bright.